---
Unable to study medicine in Canada, Emily Stowe earned her degree in the United States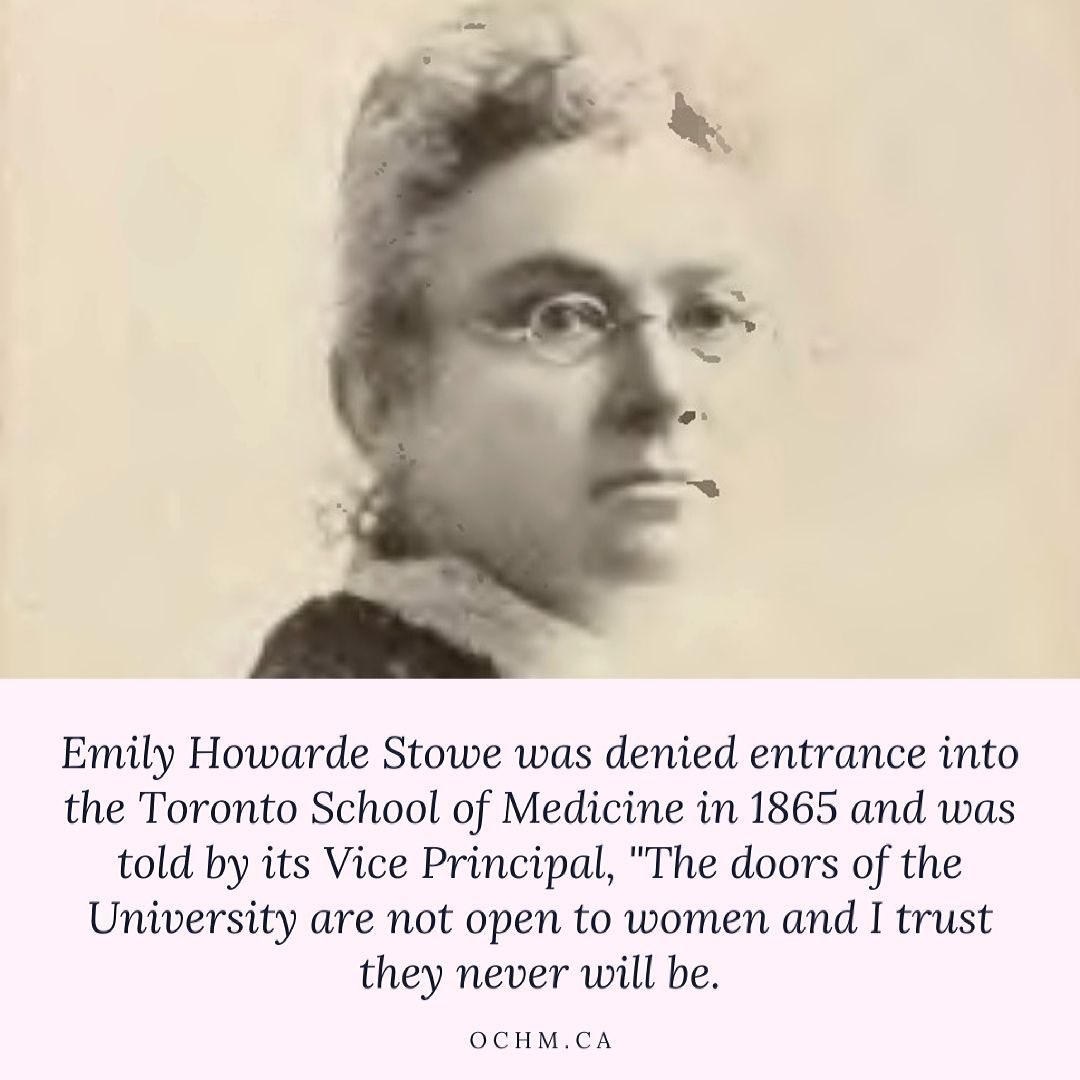 Eclectic medicine welcomed women as practitioners over time. The first generation of female doctors practiced homeopathy and osteopathy, among other therapies. Medicine was second only to teaching in attracting professional women in the 19th century.
Emily Howarde Stowe was the first female physician to practice medicine in Canada and she was an activist for women's rights and suffrage. She campaigned for the country's first medical college for women.
Her husband John developed tuberculosis, which led her to take an interest in medicine (after having three children). Having had experience with herbal remedies and homeopathic medicine since the 1840s, Emily Stowe decided to become a doctor.
Stowe was denied entrance into the Toronto School of Medicine in 1865 and was told by its Vice Principal, "The doors of the University are not open to women and I trust they never will be." Unable to study medicine in Canada, Emily Stowe earned her degree in the United States from the homeopathic New York Medical College for Women in 1867. The same year, she returned to Canada and opened a medical practice in Toronto. Stowe gained some local prominence through public lectures on women's health and maintained a steady clientele through newspaper advertisements. She specialized in treating diseases of women and children.
Stowe received her medical license from the College of Physicians and Surgeons of Ontario, based on her experience with homeopathic medicine since 1850.
Her daughter, Augusta Stowe-Gullen, was the first woman to earn a medical degree in Canada.
Happy International Women's Day!
@homeopathy_school_in_toronto