Treat Pain with Homeopathy
Treat Pain with Homeopathy
Homeopathic remedies for pain may work almost immediat

ely.

Homeopathy is an often misunderstood but effective type of treatment that is useful for a range of conditions, including asthma, autoimmune diseases, cancer and fibromylagia. When using homeopathy, people ingest small amounts of substances that help their body learn to heal itself. Homeopathy rarely causes any side-effects and research supports its ability to help cure certain illnesses.

One particularly effective use of homeopathy is to relieve pain. Unlike many conditions that homeopathy can treat over time, homeopathy remedies for pain may work almost immediately.
These remedies are much better than popping an aspirin or risking a dependency on prescription pain meds, not to mention the side-effects caused by taking drugs.
How Homeopathy Works
The basis of homeopathy is a principle called the "Law of Similars," or like cures. This law was discovered by a German physician named Samuel Hahnemann in the 18th century. The idea behind this law is that Homeopathy involves natural substances that contain healing properties. When people take homeopathic remedies, the healing benefits are retained in their body. These substances are diluted but still contain the essence of the healing properties.
Homeopathy Studies
Homeopathic remedies can help relieve pain caused by conditions such as infections and headaches. A study in the International Journal of Clinical Pharmacology and Therapeutics published in 1997 found that homeopathy was better at treating infections in children than antibiotics. Another study in the British Homeopathic Journal published in 2001 showed that homeopathic treatment sped the healing of ear infections in children. Anyone who has ever had an ear infection or seen a child with one knows how painful they can be.
Homeopathic Remedies
For people with muscle pain, headaches or toothache, acon may help reduce pain. Arnica montana is used for back pain, as well as pain from injuries and contusions. Arnica is popular as a topical application with athletes for sore muscles. It can also be used on joint pain caused by arthritis.
Staphisagria may also help back pain and sciatica, as well as pain from a sore throat or recent surgery. Some men use it for testicular pain.
People with torn muscles, cuts, scrapes, puncture wounds and soft tissue injuries can try calendula officinalis. Calendula is also applied to the skin for abrasions and can be taken for infections. Belladonna may relieve throbbing or other issues related to infections. Aconitum napellus is effective for infections and inflammation, too.
Infections sometimes cause tearing pains when people move. For this type of infection, bryonia may be beneficial. Infections that cause a sore throat along with general achiness or swelling indicates a possible infection for which ferrum phosphoricum may be the answer.
People who have skin eruptions and sensitive areas on their body that can be sore or cause splinter-like pains often find relief from hepar sulphuris calcareum. This remedy helps with sore throats and ear infections. It can work on painful boils on the skin, too.
People who have ear infections or frequent colds that cause swollen lymph nodes can take calcarea carbonica. Teething children may find relief from this homeopathic remedy, though parents should consult a doctor or homeopathic practitioner before giving treatments to children.
When pain strikes, people want to get rid of it quickly. That can lead to poor choices, like synthetic pain killers, if someone does not know the risks or is unaware of natural options
Always consult with a Registered Homeopath before commencing a homeopathic treatment plan.  A Registered Homeopath has undergone extensive training in both homeopathy and health sciences and may be covered by your extended health insurance plan.  
Recommended Posts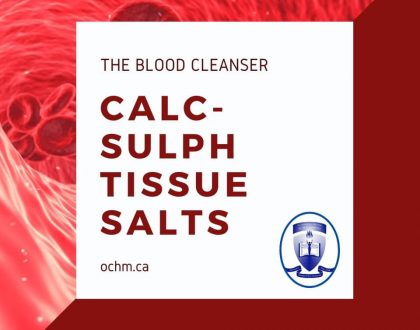 April 20, 2021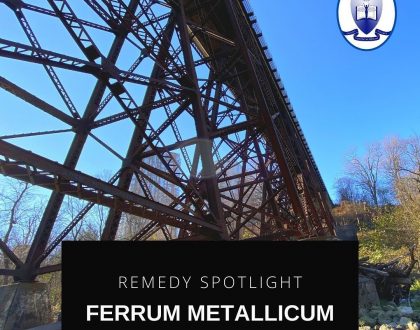 April 20, 2021