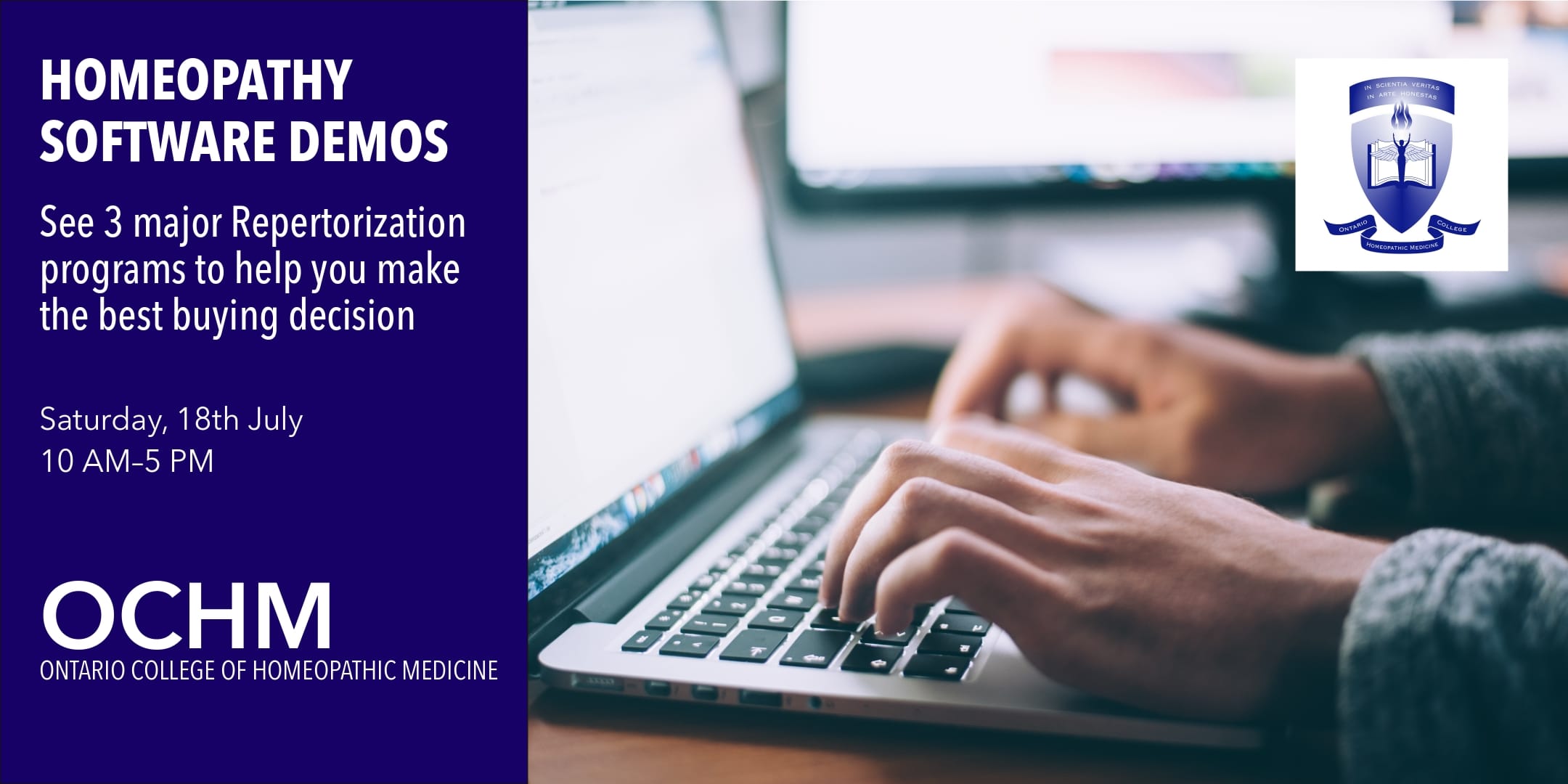 HOMEOPATHY SOFTWARE DEMOS
OCHM invites you to join us for a FREE special seminar on Homeopathic Software.
We welcome representatives from three major Repertorization Software programs – Radar, Vision, and Synergy HS (formerly MacRep/Referenceworks) – to "sell" their programs by demonstrating functionality and detailing the benefits and drawbacks of each program.
The purchase of homeopathic software is a big decision for any homeopath, and one that needs to be undertaken with as much information as possible. We are hoping that this seminar will provide the essential background to inform consumers and enable you to make the best possible choice in this important purchase.
Email us on info@ochm.ca, to register your place.