---
Lecture on Hashimoto's and other thyroid disorders with Inna Dolgopolsky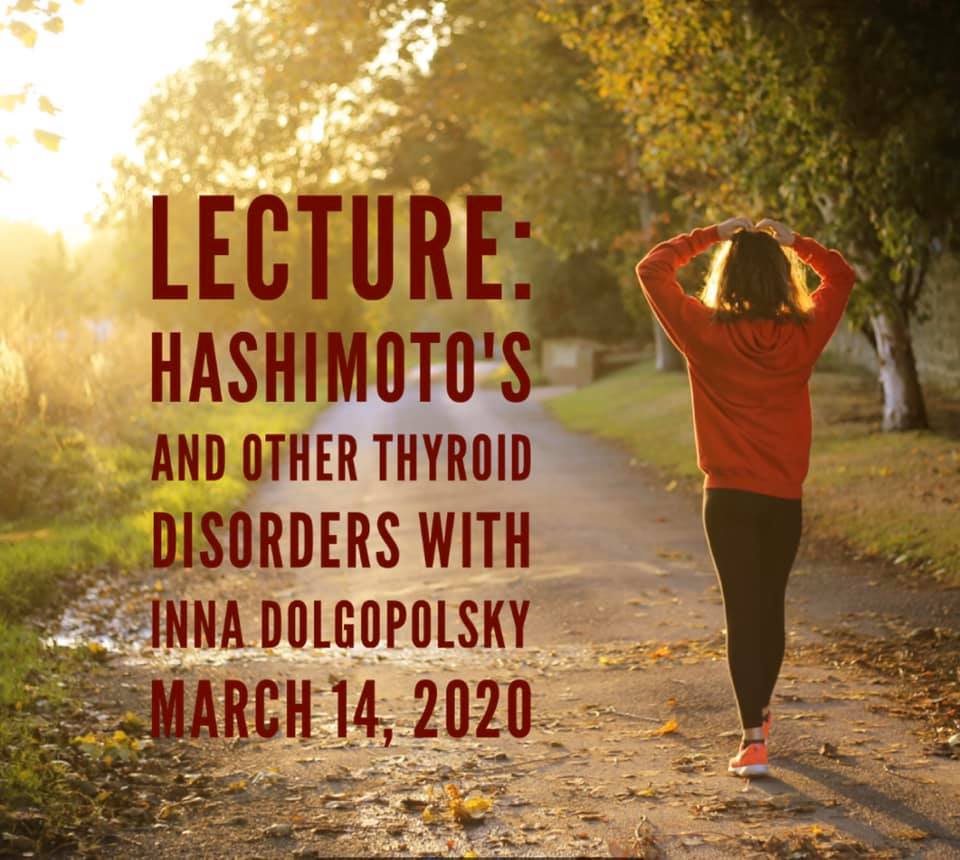 Lecture on Hashimoto's and other thyroid disorders with Inna Dolgopolsky. We are happy to invite Inna Dolgopolsky to OCHM to discuss Hashimoto's and other thyroid disorders. Inna has a busy practice with a strong clinical background. We are thrilled to have her here to share her experience and expertise with the community.
This lecture will include discussion of the physiological role of the thyroid gland, its function in the body, and connection with other elements of the endocrine system. Major disorders of the thyroid gland, such as hypothyroidism and hyperthyroidism, cysts, tumors and autoimmune disorders will be covered in the context of clinical homeopathic treatment.
Materia medica and the most commonly used major remedies, useful for thyroid regulation will be illustrated by clinical cases.
Join us in person of online, via live stream with ZOOM.
Date: ‪Saturday, March 14, 2020‬
Place: OCHM, ‪1245 Danforth Avenue, suite 204 M4J 5B5 ‬
‪Time‬: ‪10am – 4pm‬
Cost: $50
If you are unable to make it to the lecture but would like to still watch the lecture, it will be recorded and we can send it to you for the same cost.
Please call us to register: ‪416.535.5995‬
We look forward to seeing you soon!
.
@homeopathy_school_in_toronto .