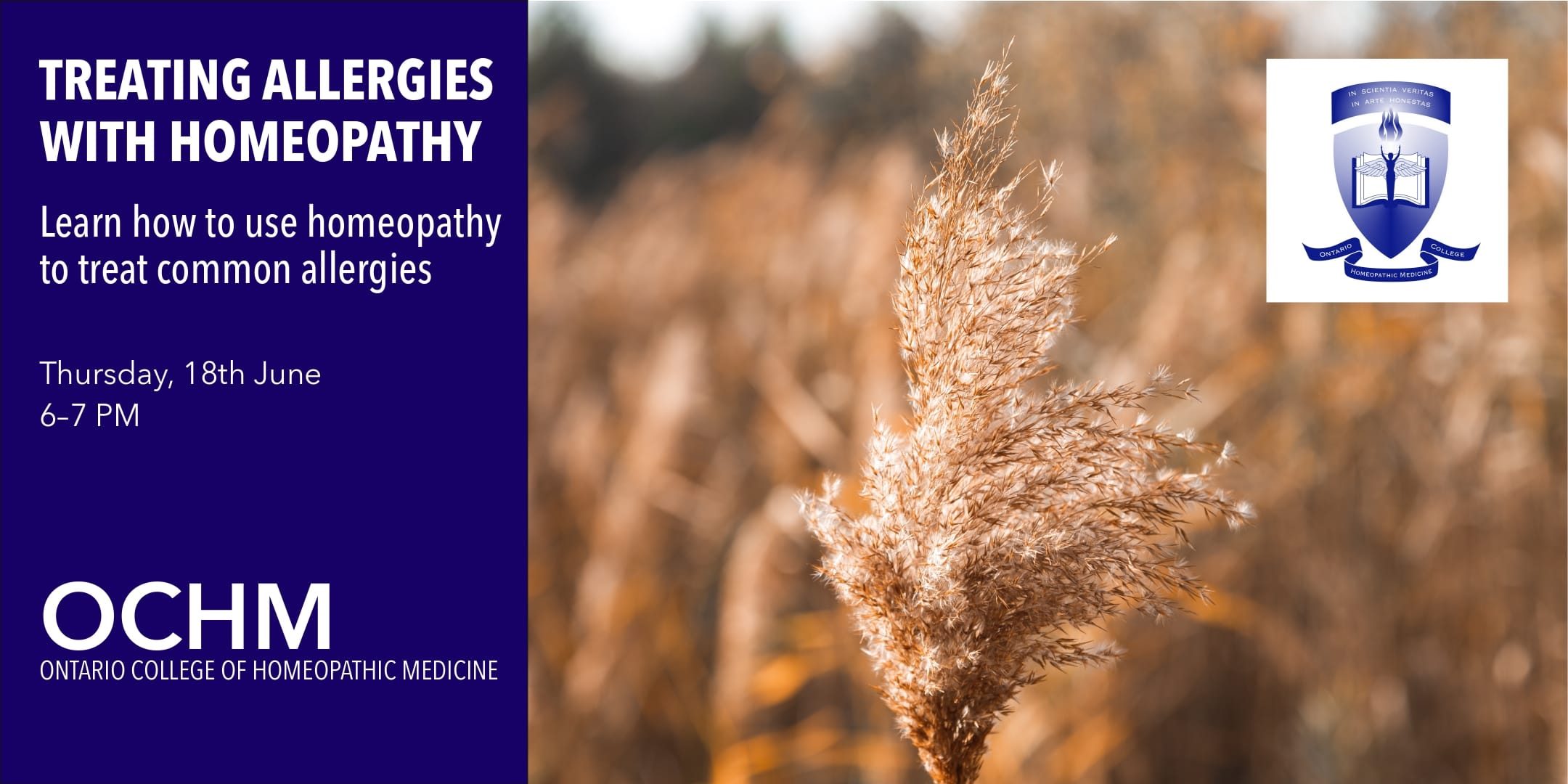 TREATING ALLERGIES WITH HOMEOPATHY
Learn how to use homeopathy to treat common allergies
Allergies hold us prisoner, stopping us from enjoying springtime to its fullest, preventing us from taking joy in nature. For some people, they make having pets impossible, and even seeing friends who have pets can become a nightmare. Many outdoor activities become difficult, including exercise, and even socializing may be off the menu because of runny noses, redness in the face and swelling.
You can treat seasonal allergies with homeopathy, a natural system of medicine that supports the body's intrinsic healing capacity. It is inexpensive, and when prescribed based on individual needs, it can be highly effective.
In this online session, we will cover natural homeopathic remedies which can help alleviate allergy symptoms. Join us and learn how!